All Prompts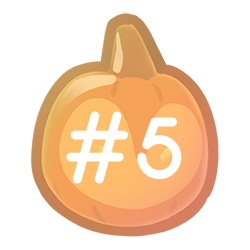 Cooler Currents
Ends: 31 October 2020, 23:59:59 EDT (1 week from now)
Draw your ranebopet trying to catch a Phomish
Details
The new cold currents of the season have brought unusual creatures with them! Draw your ranebopet trying to catch a Phomish. What kind of area are they in and how are they choosing to catch it? By waiting patiently on land, hunting in the water, or by trying to befriend it?
Phomish familiar
This shy aquatic creature is only seen during the Auter season and can breathe air or water. It glows softly in the dark.



Art

Requirements:  Fullbody/Mostly fullbody + Background + Phomish Familiar
Base Reward: EC Reward**  + Phomish capsule


**The EC reward is calculated based on your submission [See here]. 

Writing


Requirements: 900-1200 words
Base Reward: EC Reward**  + Phomish capsule


Note: The Phomish Capsule is a randomised item! Once it is in your inventory,  you will need to open it! Inside will be a random ghoworm color!
Rewards
1 result found.